GET EMAIL UPDATES FROM POWERTOFLY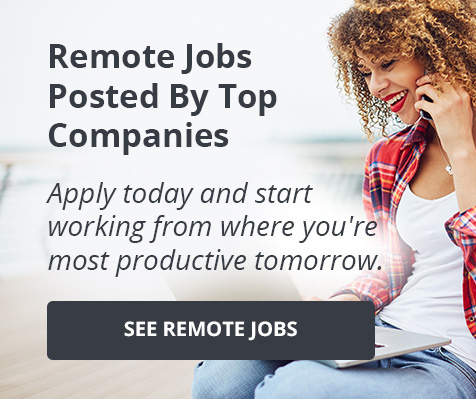 Mindbody
Share Your Relevant Experience and Get Your Next Position!
💎 You should include relevant experience related to the position you are applying for when you tailor your resume. Watch the video to the end to get more valuable insights from recruiters and nail your next interview.
📼 Your relevant experience should relate to the knowledge, skills, and abilities required for the role you are going for. Katy Joy, recruiting program manager, and Amy Hind, recruiter at MindBody, share this and more tips for you to apply in your next job hunting.
---
📼 Before sharing your relevant experience, reach out. The best way to do it is to email the talent team. You can find them on the company's website, or feel free to reach out on LinkedIn. Recruiters love when candidates contact them on LinkedIn. It's so much more of a passive approach. It lets them know that you're interested in the role and that you're super enthusiastic!
📼 Share relevant experience along with understanding of the company's mission and values. "Why do you want to work here?" seems like such a simple question, but it is vital. How you answer tells recruiters that you, as a candidate, have done your research. You know the company's mission and values, and you're connecting that to something that motivates you to apply and be interested in the company specifically. So when they say, "Tell us about yourself," during the interview, it's a way to assess your suitability for the role and ensure that you gel with the team and the company culture.
Your Relevant Past Experience May Lead You To a Company Committed to Wellness
Something that defines the culture at Mindbody is their commitment to wellness. Their mission statement is: Helping the world live happier, healthier lives by connecting the world to wellness. So, they've launched a few wonderful wellness programs; one being monthly wellness days off. They've also implemented a monthly wellness stipend where employees will get a prepaid debit card to use however they choose. Those are just some examples of how they implement wellness for employees at Mindbody.
🧑💼 Are you interested in joining MindBody? They have open positions! To learn more, click here.
Get to Know Katy Joy and Amy Hind
If you are interested in a career at MindBody, you can connect with Katy and Amy on LinkedIn. Don't forget to mention this video!
More About MindBody
Mindbody is a health, wellness, and fitness company that helps promote healthier and happier lives. Many women already have a strong connection to Mindbody due to their use of the app in their daily lives. Working for a wellness company like Mindbody is more than just a job; it is a way for women to relate to something they are passionate about and can now incorporate into their careers.