GET EMAIL UPDATES FROM POWERTOFLY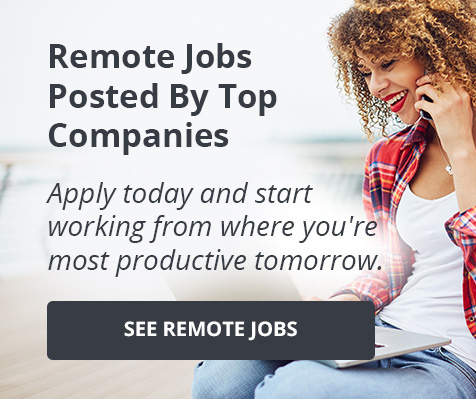 Gainsight, Inc.
Social Media Marketing Tips to Create Outstanding Content!
💎 Social media marketing works really well across most channels when it includes short and engaging clips. Watch the video to the end to see what resonates with your audience and continue to produce content in the same realm.
📼Successful social media marketing needs a good strategy. Play this video to get three top tips on how to create it. You'll hear from Alejandra Guillen, social media marketing manager at Gainsight, who shares things she has picked up along the way throughout her career in social media.
---
📼Investigate social media marketing on different platforms. Tip #1: Research. What works for LinkedIn may not work for Instagram. It's important to do some research and curate your posting to each channel. Know your audience and what types of posts resonate with them. Look at what's trending and how you can apply those tactics to each of your channels.
📼 What's the star of social media marketing? Tip #2: Video & Imagery. Across all platforms, video reigns supreme. Short and engaging videos work really well across most social media channels. See what resonates with your audience and continue to make videos in the same realm. If you don't have the bandwidth for a video, ensure your posts have engaging and on-brand imagery. You can take existing content, like a blog, and create imagery based on some of the key messages that your audience can swipe through.
Collective Social Media Marketing - Tip #3: Teamwork
Organic social media is a great way to spread the word about your organization. Encourage your teammates across all departments to assist with your social media efforts. They can share your company's content to their social accounts, contribute a blog, or share event photos with you. By doing this, your team can help broaden your company's audience and contribute to the overall success of your social media strategy.
📨 Are you interested in joining Gainsight? They have open positions! To learn more, click here.
Get to Know Alejandra Guillen
Alejandra is a Marketing Content Specialist with seven years of content writing experience for various industries. Her specialties include content strategy, SEO, editing, email newsletter creation, social media marketing, and target audience marketing. If you are interested in a career at Gainsight, you can connect with Alejandra on LinkedIn. Don't forget to mention this video!
More About Gainsight
Gainsight is a venture-backed, fast-growing tech company revolutionizing Customer Success for businesses. The Customer Success Company helps businesses grow faster by reducing churn, increasing upsell, and driving customer advocacy. Gainsight provides a complete, end-to-end Customer Success solution through its services and technology. The industry-leading platform helps companies manage customer relationships effectively, track customer health and transform the way organizations orient around the customer.