GET EMAIL UPDATES FROM POWERTOFLY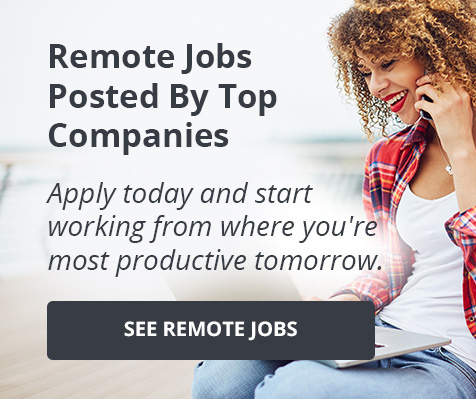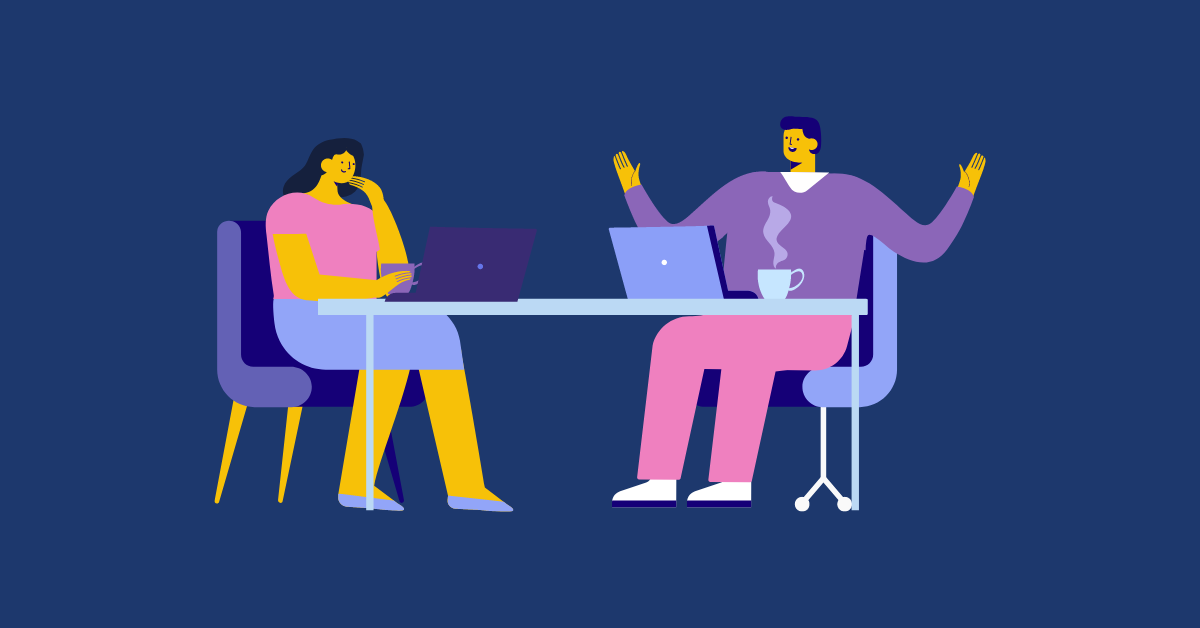 Resources for Employers
7 Ways to Have Impactful, Fruitful DEI Conversations at Work
"I'm afraid I'll say or do the wrong thing, offend someone, then get canceled, fired, or worse."
DEI conversations end before they begin with this all-too-common perspective. In our experience, fear of making a mistake when talking about diversity paralyzes companies into inaction. One poll found that 55% of people are scared to talk about diversity and inclusion at work. But with 80% of workers wanting to work for a company that values DEI, inaction is simply not an option.
The fear is understandable. We've all made mistakes when talking about diversity. But when the right environment and attitudes exist within an organization, these mistakes can become not-to-be-missed opportunities for dialogue. Here are our top tips to help you have impactful DEI conversations in the workplace.
How do you "do" a DEI conversation?
DEI conversations happen in a variety of contexts, both formally and informally. Doing it the right way involves thoughtful setup. Knowing how to start DEI conversations as well as facilitate them removes the pitfalls that make us afraid of having them in the first place. This can look like:
Formal DEI conversations. By this I mean scheduled, structured, and facilitated conversations about DEI. These are during work hours and have an achievable goal. Set aside time in your regularly scheduled meetings for DEI discussions so that they're incorporated in everyday office culture, and bring in outside experts to help facilitate these when possible. If DEI becomes siloed, it seems like an extra task for employees, which is a burden.
Informal DEI conversations. This is how many impactful conversations about diversity take place. Maybe it's a one-on-one between coworkers in the breakroom, or at lunch. Though microaggressions or off-hand remarks are also more likely to pop up in this context, it's the most authentic snapshot of your team's perceptions. Handling these moments is the best way to build consensus around inclusion that remains even when leadership isn't around.
Why are DEI conversations important?
First, the warm, fuzzy reasons. DEI is a journey, not so much a destination. Open, honest, and fruitful conversations about DEI at work create an environment of belonging in which employees feel seen, valued, and respected for who they are.
Now, the business reasons. Diverse teams are smarter, more innovative, and make more money. Diverse leadership teams are more likely to develop product innovations than peers. Gender diverse leadership teams are 21% more likely to have above-average profits. Overall diversity has a positive correlation with financial performance.
What are some DEI topics?
Let's focus on formal DEI conversations for the moment. Just a few DEI topics you can cover in your conversations include:
Unconscious bias
The difference between diversity and inclusion
Microaggressions
Bullying
Bystander intervention and allyship
Racial and ethnic diversity
Gender diversity
Religious diversity
Neurodiversity and neuroinclusion
LGBTQIA+ inclusion
Diversity in body size and abilities
Whether your DEI conversation is formal or informal, you can establish the right environment and attitudes in order to have impactful dialogue by doing the following.
7 Ways to Set the Stage for an Impactful DEI Conversation
1. Ask the right questions.

One way to build trust with employees is by asking the right questions. Don't assume that you know anything about what people experience. Ask questions like:
What barriers do you face in life and work? What can I do to remove them?
Do you feel safe at work? Do you feel support enough to take risks?
How do microaggressions or other exclusions manifest in your life? How often does this happen?
What perspective is missing from our DEI conversation?
How can I help amplify your voice?
2. Create a safe space.
All participants in DEI conversations need to feel safe in order to be honest and vulnerable. It's our job as leaders to ensure this. Each person should say what they need to feel safe at the beginning of a formal DEI meeting. Have everyone complete the sentence "To feel safe I would like…" Check-in throughout the meeting.
3. Give your team tools to speak up.
People are afraid to say the wrong thing because of negative reactions. "You can't say that!" or "that's racist" will make people shut down and disengage from dialogue. Call people in, without demanding that work of marginalized people whose identities are connected to the comment just made. Teach your staff to speak from their own perspective without being defensive. For effective communication and conflict resolution, psychology tells us to use "I" statements.
DEI conversations are perhaps the best time to speak this way at work because it deals with an issue that has moral implications. Here is the format:
"I felt [emotion] when [action/behavior]. I'd like [suggested resolution]."
For example, "I felt hurt when you made a joke about women engineers. I'd like to understand why you consider that funny."
4. Guide your team on how to address mistakes.
Remove the doom of making a mistake by teaching your team how to apologize at work. When apologizing, the goal should be 1) understanding the other person's perspective and 2) validating how they feel. "I see that you feel… because…" "I take responsibility for saying/doing… and I'll correct it by…" When this happens, all parties need to be calm. Consider modeling this in a formal meeting with role play.
5. Share stories.
The best DEI conversation starters are real stories from the people around you. Hearing someone's story builds empathy and connection between people. You can't know everything about every culture or background, especially if you haven't had much exposure. Ask someone during an individual check-in if they'd share their story in a DEI meeting. Make sure it's a campaign of sharing, not just a token story being singled out.
6. Bring your authentic self.
People need to be authentic to have impactful DEI conversations. That means not feeling expected or required to act a certain way. Give people permission to let their guard down. That could look like turning off their camera in an online meeting, asking honest questions, not diminishing their accent, or being loud or quiet in a conversation. I've had to learn from the past that traditional standards of professionalism were biased. Productivity doesn't look like it did 20 years ago. I can prove my teams' work ethic using data rather than image. Now I focus on the tasks that my teams need to complete, not how things look from the outside.
7. "Lead in love."
Leading DEI conversations requires compassion, especially when correcting a mistake. The late social activist bell hooks said it best:
"For me, forgiveness and compassion are always linked: how do we hold people accountable for wrongdoing and yet at the same time remain in touch with their humanity enough to believe in their capacity to be transformed?"
For us at PowerToFly, "leading in love" has three parts in order to be successful. (1) Validate the person affected. (2) Acknowledge the person who's made a mistake or said something hurtful. (2) Educate the team on the impact of these perspectives or actions.
Creating connections in safe spaces
DEI conversations create empathy, understanding, and human connection. Our job is to build safe environments where employees express their true selves with tools to communicate effectively. Whether your DEI conversations are formal or informal, honesty, compassion, and genuine curiosity should always be the foundation.