GET EMAIL UPDATES FROM POWERTOFLY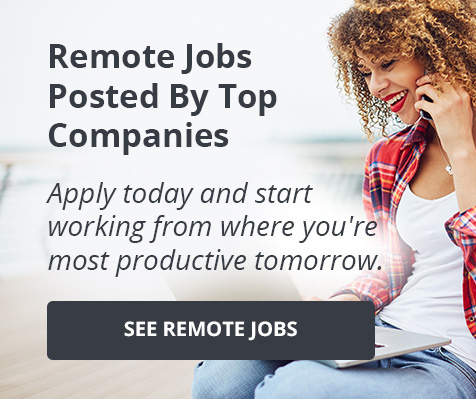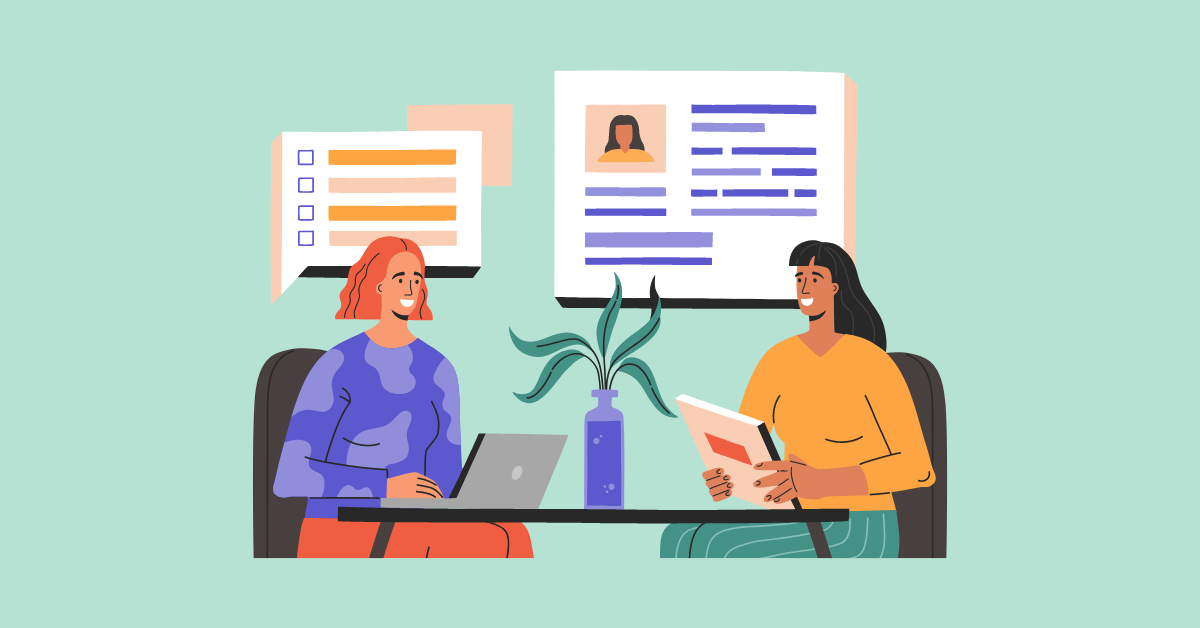 Resources for Employers
How to Recruit Candidates With DEIB In Mind
The financial benefits of diversity in the workplace have long been documented. Companies with measurable diversity initiatives are, for instance, 35% more likely to see financial gains above their industry average, and employees working at diverse organizations are 20% more likely to stay with their company.
But recruiting diverse talent continues to be a problem for many hiring teams. Some try to attribute this to a "pipeline problem," saying it's difficult to find qualified, diverse candidates for their open roles, or at least to find them in volume. But that simply doesn't reflect reality. We know that Black and Latino students, for instance, have been earning both bachelor's and master's degrees at historic rates, and that, according to one 2014 study, universities have been graduating Black and Latino computer science and engineering students at double the rate top tech companies are hiring them.
By and large, for most companies struggling to hire diverse talent, it's a problem not of pipeline but of process. Below, we've rounded up a number of starting strategies for improving that process, helping you to understand how to recruit diverse candidates with diversity, equity, inclusion, and belonging (DEIB) actively in mind.
Get Your DEIB Recruiting Basics Down
1. Screen applicants with the same set of questions, and use a rubric to rate their responses.
"Wouldn't that make the interview process more rigid?" you may ask. Not at all. Even though you have a set list of questions to get through, you should still ask candidates how their day is going and generally act like a kind human talking to another kind human.
The point is to close the door on off-shoot questions that result from unconscious bias and to allow all the candidates to showcase their expertise equally.
You may also consider sending applicants questions ahead of time. Since few decisions at work are made on the fly, there's no harm in letting people prepare, just like they would for any meeting at your organization should you hire them. Having the interview questions in front of them allows a number of candidates — including diverse entry-level professionals and neurodiverse talent — a better chance to ease their nerves and show up at their best.
2. Consider implementing a "blind" resume review.
Ask candidates to use initials (instead of their full name) and to remove the name and location of their school from their resume. Your ATS system may be able to assign a number or some other neutral identifier to each candidate. This process eliminates name discrimination and any bias toward a candidate's educational background.
3. Audit your current benefits to make sure they align with the wants of diverse talent.
Your employee benefits can hugely influence whether diverse job seekers see the potential to be valued and supported at your organization. A recent survey found that female-identifying employees and employees over 50 value flexible schedules above all other benefits. Meanwhile, people of color, especially young Black professionals, are more likely to be burdened by student loans and could benefit from a tuition reimbursement program. Certain benefits, like covering IVF and surrogacy services or offering financial counseling services and home-buying assistance, may help signal action-backed inclusion to LGBTQIA+ job seekers, too.
And all employees who are a part of a social, supportive culture report that they're 1.5 times more likely to stay with their company. Do you offer mentorship opportunities or other ways for employees to connect in a meaningful way? Are there any changes you can make right away? Even if the answer is "not yet," start thinking about ways you can make your company more appealing to diverse talent.
Learn more: What Diverse Talent Wants in 2022


4. Offer DEIB training to hiring managers.
Make sure your managers are prepared to screen candidates with DEIB in mind. Communicate about any new hiring practices you have implemented and what their role is in the new process. Here at PowertoFly, many of our partner companies utilize our trainings on building inclusive workplaces and practical ways to combat racism.
5. Hire and train a diverse recruitment team.
We realize this may seem like a chicken versus the egg problem: "I need to hire diverse candidates to hire diverse candidates?" But you absolutely need to have people of color, women, LGTBQIA+ people, people with disabilities, and other historically underrepresented groups on your talent acquisition team if you want to attract diverse candidates to other positions at your company.
Having a set of recruiters that come from different backgrounds and communities can be an invaluable thing when you're looking for diverse talent.
6. Hire a consultant that specializes in diverse hiring.
Sometimes you simply need an outside perspective, or maybe you don't have the time or resources to do your DEIB efforts justice. A consultant that specializes in diverse hiring can help you understand your team's pain points and provide ways to connect with qualified candidates in your industry.
Maximize Your Recruitment Efforts with the Right Job Description
7. Ask diverse candidates to apply.
As the cliché goes, you don't get what you don't ask for! The days of boilerplate EEO paragraphs in tiny, italicized font are over. Put your commitment to hiring diverse talent front and center, right above the main job description. Actively encourage people from different backgrounds and people who don't meet 100% of the job requirements to apply.
8. Use inclusive language when communicating with candidates.
If you're not sure what language to use, The Conscious Style Guide is a great resource. Avoid overusing sports metaphors ("You swing for the fences and never drop the ball") or terms that denote cultural appropriations ("powwow," "tribe"). Stick to gender neutral ("they/them," "candidate," "applicant") and person-first ("people with disabilities" instead of "disabled people") language.
9. Avoid jargon and keep accessibility in mind.
When writing job descriptions, choose clear and simple language over ones filled with industry terms. No one likes to read gobbledygook — not even experienced candidates familiar with your field. And keeping language simple makes you feel more approachable to non-traditional applicants who may have all the skills you're looking for, but not the insider's vocabulary.
Also, keep on-page accessibility in mind. For example, a person using a screen reader will become frustrated with directions like "click here." And since most people skim text when they read on screen, use succinct bullet points over long paragraphs.
Diversify Your Sourcing
10. Attend events focused on DEIB.
Events are a great place to learn how to recruit with DEIB in mind, and they're also a great place to meet potential candidates and establish yourself as an employer who walks the walk with their diversity efforts. Check out our free monthly Diversity Reboot Summits and Chat and Learns if you want to get something on your calendar.
11. Tag relevant groups and organizations on social media when promoting jobs.
Figure out who champions DEIB in your industry and be sure to tag them on social media when you're promoting jobs. Here's a list to help you get started.
12. Post on niche job boards.
Add your job post to boards that focus on diverse candidates, like Diversity.com, iHispano, or PowertoFly.
13. Keep in touch with stand-out candidates you ended up not hiring.
As a recruiter, you know how important it is to keep talent in the pipeline. Don't wait for an open position to start your DEIB recruitment efforts! Connect with past candidates on LinkedIn and follow along with their work.
14. Ask for employee referrals.
Your current employees and ERG groups can be your best resource for hiring diverse talent! Create a thoughtful referral program that appropriately compensates employees for providing you with leads. It's incredibly important to pay employees for the time spent on reaching out to their network, especially so that you're not placing the burden of diversifying your company on historically marginalized groups.
Want to take your DEIB initiatives to the next level? PowerToFly offers
both DEIB hiring and attraction services
as well as a
team of in-house DEIB educators and strategists
to get your overall diversity hiring approach to where it needs to be.
Get in touch
today to talk through your DEIB hiring and retention needs!